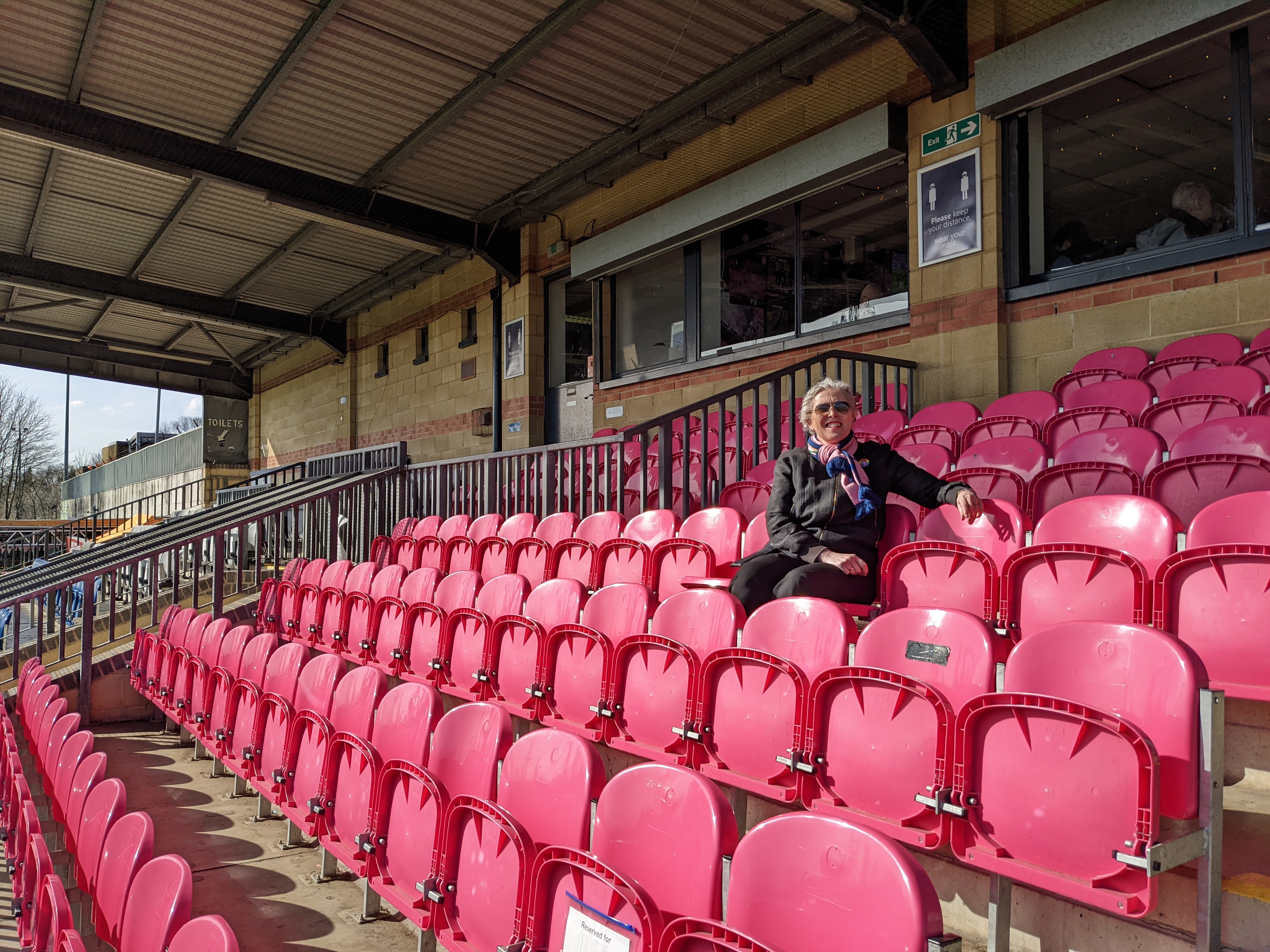 The Commercial Manager - Clare
In the past I've helped manage the stadium and now have more of an official role at the club as Commercial Manager. The money generated helps to keep the club running and pays the wages etc.
Other tasks I've been involved with in the past are helping to source merchandise for the Supporters' Trust, working in the Mega Container, working on the 12th Man stall, organising fundraisers, running fan coaches (aka Dooley Tours) and cleaning the toilets.
The most important thing that I've had to do at the football club is arrange two wakes for two very special people (Duncan Chapman and Mishi 'Dulwich' Morath) which was an absolute honour and a privilege.
My background is Project Management, so my skills have come in very handy especially when a few of us coordinated the 'Save Dulwich Hamlet' rally in 2018 and the first round of the FA Cup against Carlisle in 2019 which was one of the most enjoyable things I have ever had to do for the football club.
I absolutely love all the great things the club does within the community, always standing up for what is right, challenging things that are wrong and leading the way for other clubs to follow. The commitment, dedication, and value the fans and volunteers bring to the football club are incredible. I always feel amazed at how selfless and generous people can be. The love and passion I have for this unique non-league football club is more about doing whatever I can to help keep this special gem in the community for the next generations to come.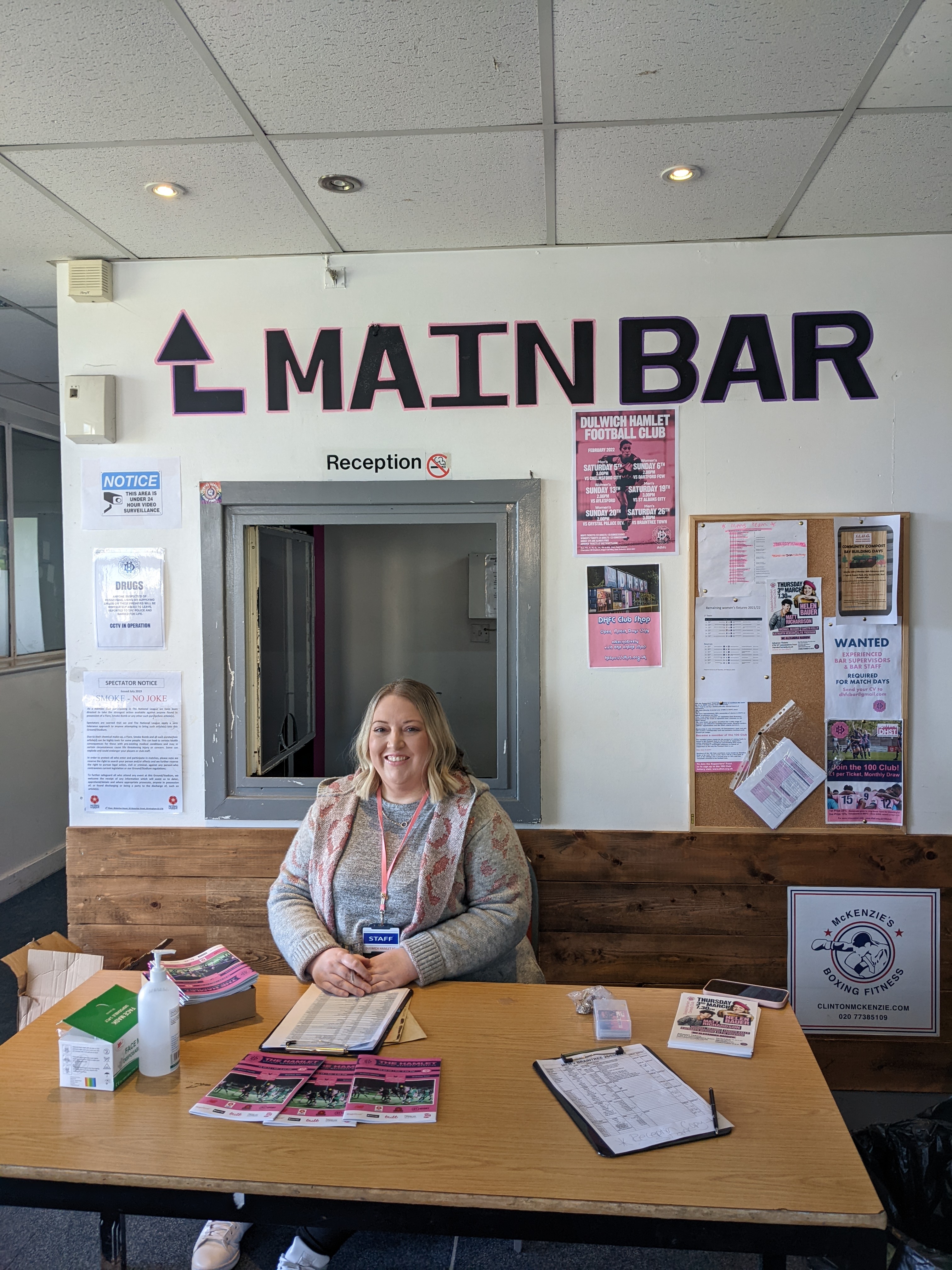 The Front of House Supervisor - Lou
I run the reception on matchdays providing a welcoming experience to officials, players, guests and fans. I also help to sell programmes. It can be very busy, but I love it. Being able to work with Dulwich is one of the best things that has happened to me.
I grew up supporting and watching Liverpool, but since coming to my first Dulwich Hamlet game a few years ago I found a love for non league football. What I love about The Hamlet the most is the connection with the community, the amazing work the club do for various charities and that everyone is always welcome. I'm proud to be associated with this wonderful football club.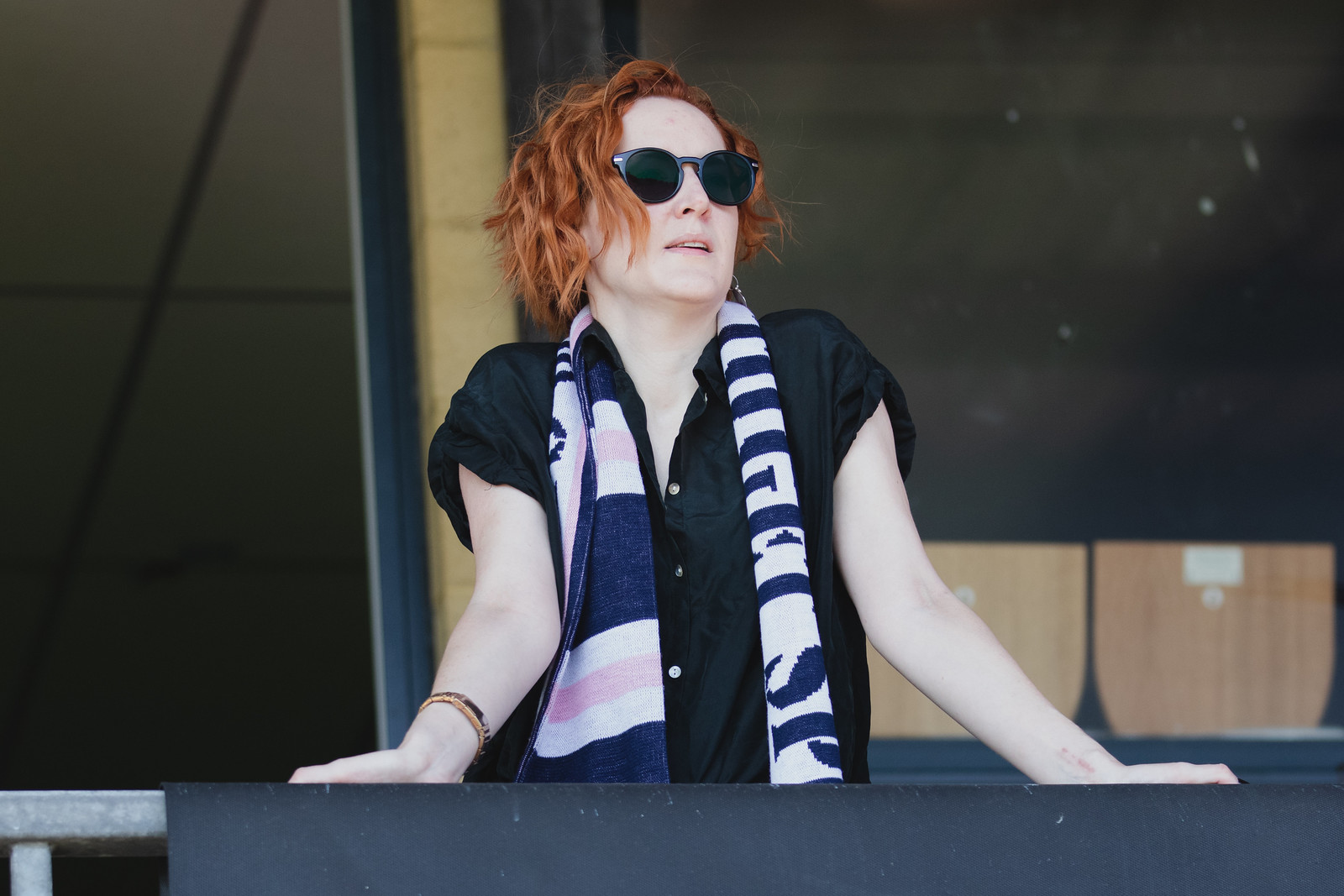 The Supporters' Trust Member & LGBTQ+ Advocate - Gen
A lifelong south Londoner, I've been coming to Dulwich Hamlet since 2010 and in recent years have gotten more involved with the club. I'm in my second year as an elected member of the Dulwich Hamlet Supporters' Trust, which works to ensure the club's long term future and amplify fans' voices. I write match reports for the women's team, I help out with a few events (from the regular Dulwich Hamlet Comedy Club to our new monthly live gigs, starting with a sold-out Chubby and the Gang gig on the 18th March), and I do some ad-hoc volunteering around the club - you can often find me in the shop on Saturdays! Beyond Dulwich, I work for an architecture school and I write about women's football for Football Paradise.
I love that it's a really involved and intimate football experience, with a big, committed community of people, many of whom have become close friends - every time I come to the club I know I'm going to see a big crowd of people I know. It's an inclusive environment, run by management, staff and volunteers who are always actively looking for ways to make the club and match days a better experience for fans, while keeping it good value (in other words, the opposite of your typical, pricy Premier League experience where you're often miles from the action, consuming terrible drinks and overpriced food). And as a queer woman, I feel truly welcome here, which frustratingly we still can't say about all football environments, as we know discrimination and abuse are still rife across the game.
The club wears its values all over the fabric of the building and in its practices. From the colourful anti-racism/anti-homophobia messaging around the stadium and year-round stock of Pride merch to its regular work with relevant organisations (from helping disadvantaged people in the surrounding community to fighting bigotry), it's clear that Dulwich doesn't treat inclusivity and community work as a sports-washing opportunity but as something to actually live by. Lots of people bring their dogs to games too, which adds some very loveable, four-legged appeal to our supporter base! Being here is just a really joyful experience.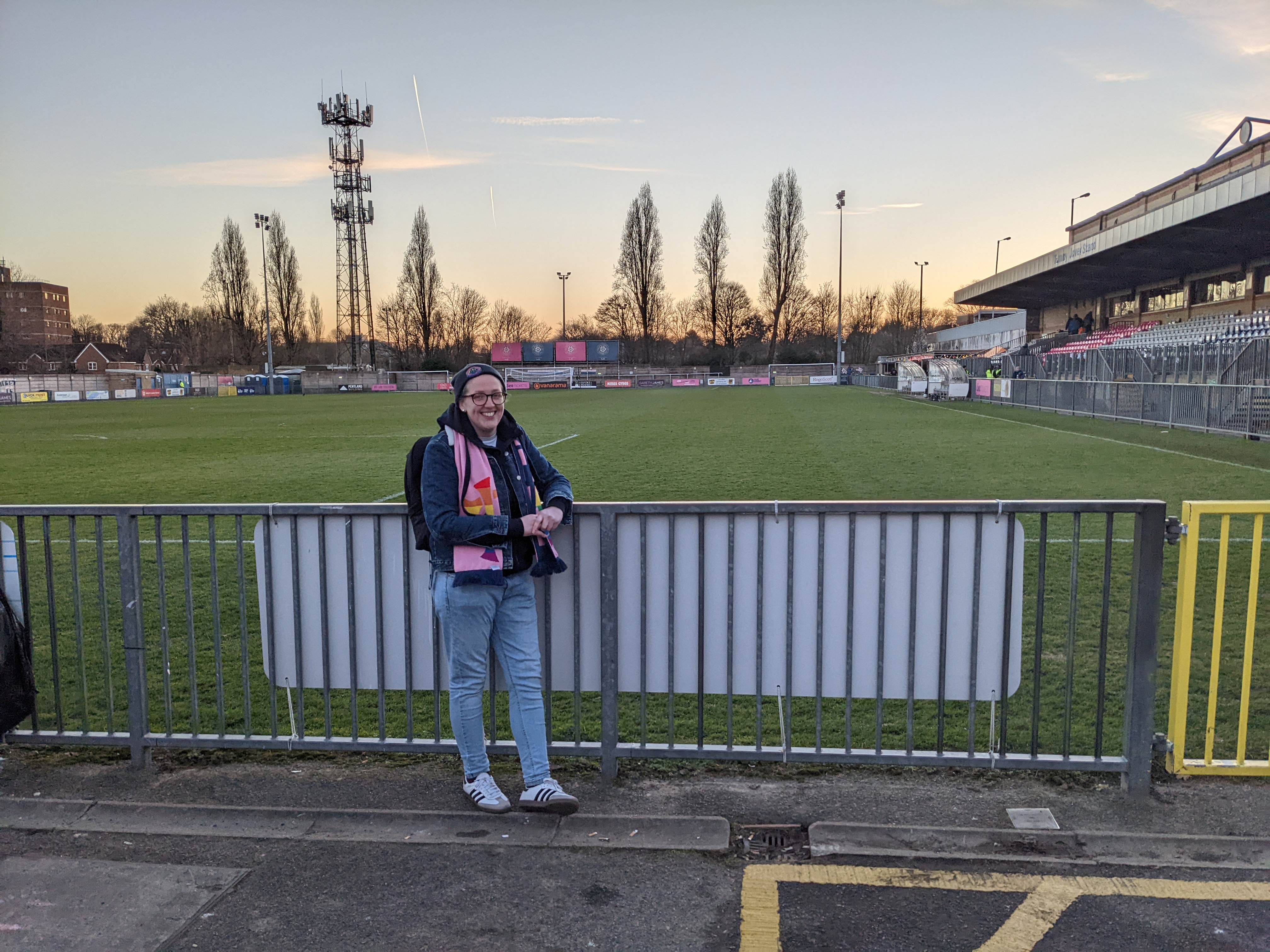 The Supporter & Photographer - Laraine
I attended my first ever live football match 11 years ago, not really knowing what to expect; I chose Dulwich Hamlet as they are my local team, after many years of 'supporting' Man United since I was a child. I was amazed at how friendly everyone at the club were and the team were very enjoyable to watch, which was a big bonus!
I was fortunate to be Club Photographer for a short period, which allowed me to mix two of my biggest passions. I am thankful for everyone that supported me in that role, and have really enjoyed meeting so many people involved in the club - volunteers, staff and supporters alike.
Dulwich Hamlet will always be a huge part of me and my identity - they have been with me through many good and bad times in my life. I am so grateful that I have found a football club that has welcomed me and made supporting a team a safe and pleasant experience.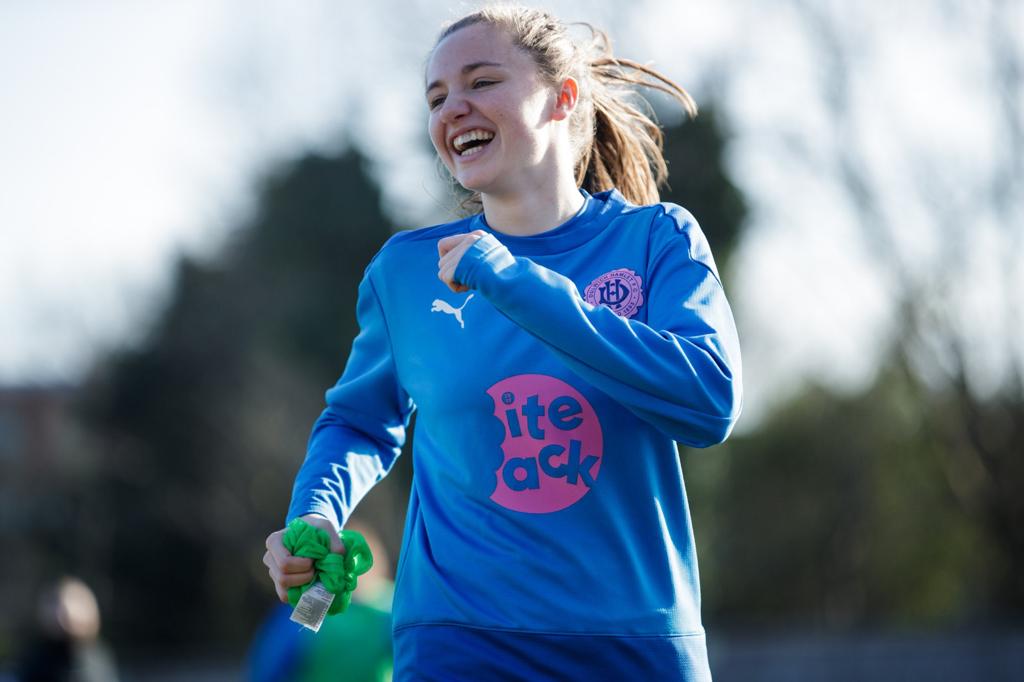 The Player - Anna Jowle (AJ)
I've recently joined DHFCW after graduating from Bath Uni last summer, where I played for the first team for 3 years. I grew up playing football in Switzerland, but have since upgraded to Champion Hill this season. I've really enjoyed my first season here because of the great balance between professionalism and fun which makes the commitment worth it.
When I'm not playing centre mid on a Sunday, I'm selling hospitality tickets to watch the real pros play (shout out to my sponsor Seat Unique).
Keep it Spicy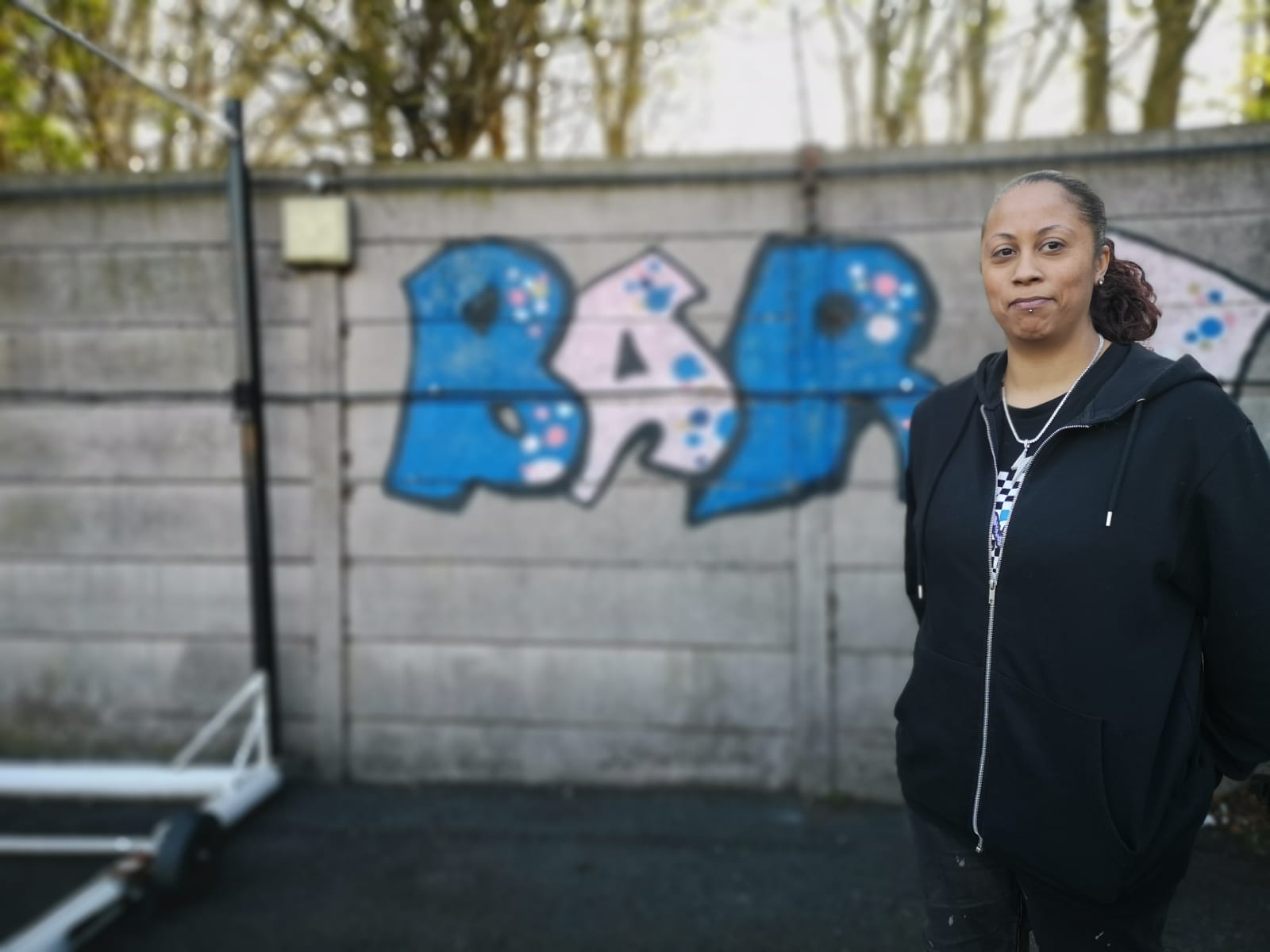 The Bar Manager - Rachel
If you're coming to Hamlet, chances are you want a pint whilst watching the football. None of that would be possible without Rach and her team. In true Rachel fashion, modest to the core, she had just this to say, but we want you to know we recognise you and all you do:
"I am the bar manager at Dulwich hamlet football club. I have worked for the club for over 4 years.It has been so much fun & such a great experience. It's an added bonus how amazing the team and fans are."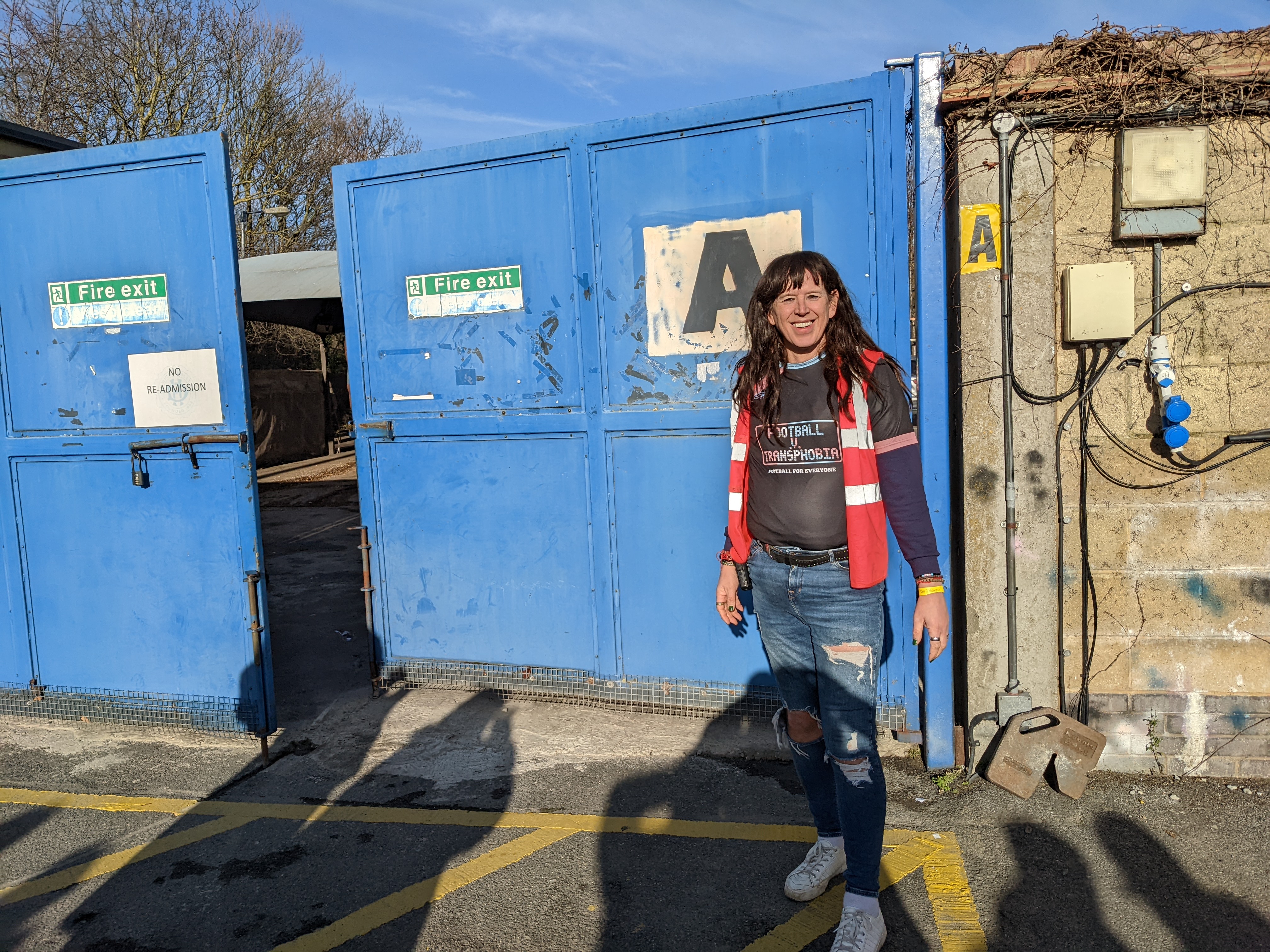 The Steward & Trans Advocate - Paula
I've been involved with Dulwich Hamlet since I first stumbled into the previous incarnation of Champion Hill, a gloomy crumbling almost Gothic edifice, back sometime in the 1980s. In my time I've fulfilled a number of roles around the club, running the Supporters' Club as well as serving on both the Committee & the Trust Board. Currently I volunteer as a matchday steward & also look after in-play updates on the women's team Twitter feed. Probably the only thing I've haven't done at Dulwich Hamlet is play for the team. Might be too late in life to rectify that!
There are so many things that I love about this club that I could possibly spend an evening extolling Dulwich Hamlet. This club, its fans, its players and its management have provided so much support and strength to me over the years, support & strength that it is nigh well impossible to quantify. Through a diagnosis of cancer in 2017 to my (eventual) coming out as a transgender woman last year, the Pink'n'Blue family has always been there for me. Champion Hill is a welcoming and accepting place, a safe space where I don't have to leave my identity at home to blend in with the herd.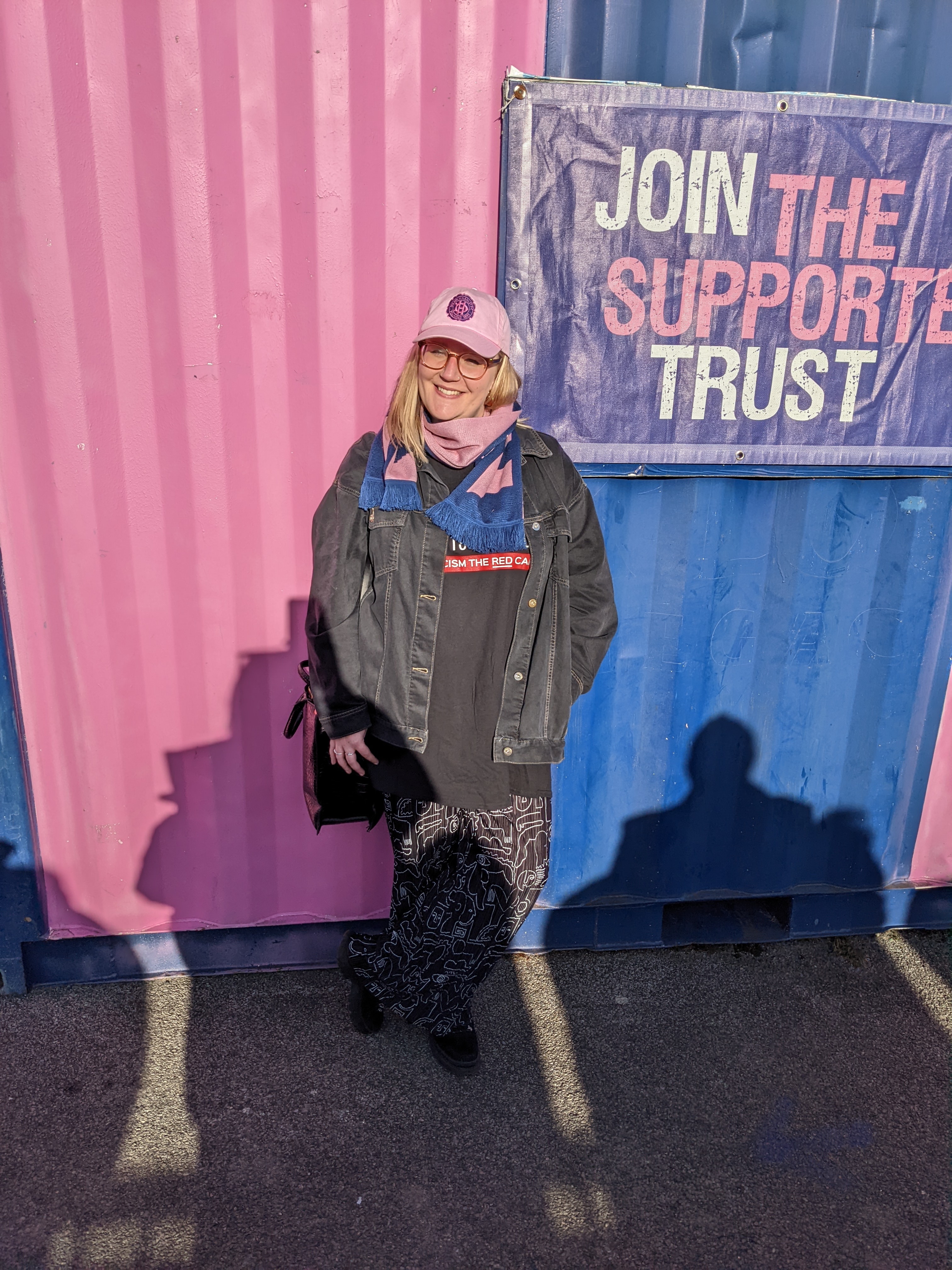 The Supporters' Trust Board Member - Sarah
I always lose track of exactly how long I've been supporting Hamlet but I believe it was around the 2016-17 mark. Moving to London and wanting to find a non-league team to support that was easy to attend without the extortionate costs of higher league teams, Dulwich Hamlet was simply the most convenient option in south London. What I didn't bank on was falling head over heels for the club. Fast forward to 2022 and I'm in my second year on the Supporters' Trust Board helping to run the Community sector and volunteer at most games - you'll probably see me in the shop rummaging around for your size in the back.
What made me fall for Hamlet is something I've never seen at any other football club, or anticipated 5 years ago. Its highly welcoming and fun atmosphere, the hilarious chants at the goalkeeper (our latest away trip to lovely Hampton & Richmond was a classic), the community atmosphere, charitable work and wonderful moral standing of fans, players and staff alike. Being a woman in football has its challenges, but not once have I felt undermined or out of place. Hamlet is my London family.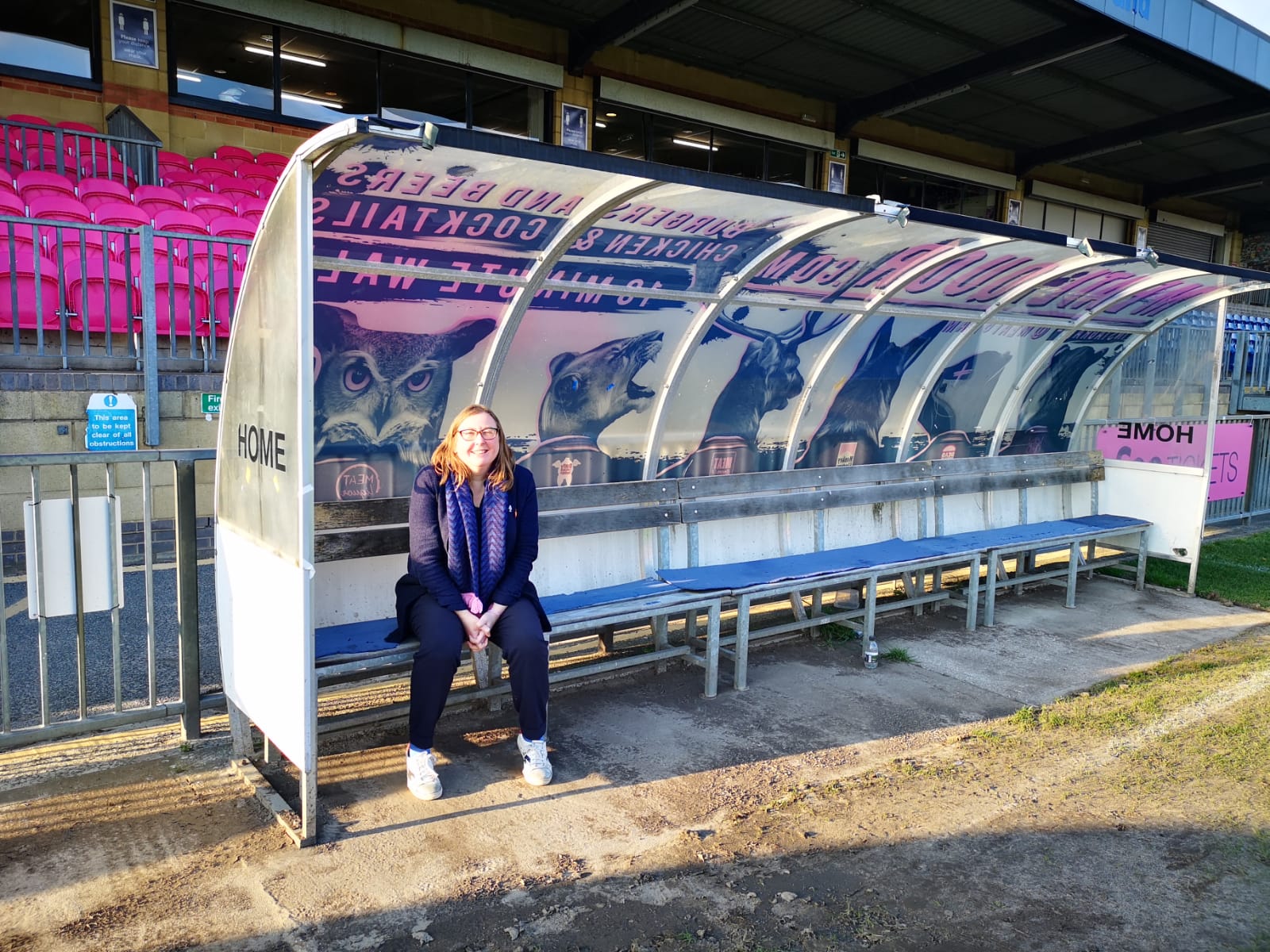 The Director - Mel
I originally started watching Dulwich once or twice a season but then in 2014 I fully caught the pink and blue bug and joined the Rabble on a regular basis. I started to volunteer on match days with post-match clean ups, earning me the nickname 'Binbag Mel'! I was asked to put myself forward for the Supporters' Trust Board in July 2015 and after being elected, I became responsible for growing and managing the merchandise operation where I then earned the nickname 'Merch Mel'.
As well as working on merchandise, I have worked with the Football Club on community campaigns, especially involving making visits to Champion Hill more inclusive to our diverse community. In March 2018, when we were no longer able to play at Champion Hill and were locked out of the stadium, I got involved with the fans' SaveDHFC campaign group, and helped to coordinate the rally and march attended by several thousand supporters and members of the local community. It was an honour to be part of the group that attended the historic debate featuring Dulwich Hamlet in the House of Commons, which was part of this campaign. One of my best days at Dulwich was when we won the playoffs that season and had a party at Goose Green AKA 'Promotion Roundabout'.
After being made redundant in autumn 2019, I spent more time volunteering for the club. I started working with our women's team to organise their player kit, training venues and coach travel. I also took on more work with volunteering for the club and in July 2020 I became the second Trust Board member, alongside our dear friend Duncan Chapman, to be elected on to the club board of directors,
In the summer of 2021, the club appointed me the role of General Manager. It's been a challenging transition for me to go from being a fan watching the football and drinking with my friends in the Rabble to now working on match days to ensure the matches are a safe, fun and inclusive environment for staff, volunteers and fans. I may not watch much football at home but there is still nothing better than an away day and singing with my mates behind goal!