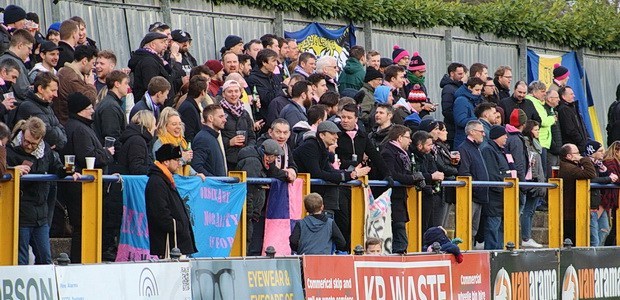 The Supporters' Trust is delighted to announce that we will be aiming to run the following coaches this season:
24/08/2019, Eastbourne Borough Adults: £16 Conc: £11
28/09/2019, Chippenham Town Adults: £19 Conc: £14
26/10/2019, Chelmsford City Adults: £16 Conc: £11
30/11/2019, Oxford City Adults: £16 Conc: £11 (Cancelled due to not enough numbers)
11/01/2020, Weymouth Adults: £19 Conc: £14
08/02/2020, Havant and Waterlooville Adults: £16 Conc: £11
22/02/2020, Bath City Adults: £19 Conc: £14
25/04/2020, Concord Rangers Adults: £16 Conc: £11
We are in the process of confirming departure times with the coach company and will update fans with these ASAP.
We will look to run additional coaches to Cup Fixtures once they are announced, and if they are viable.
As was the case last season, coaches will be confirmed once we have sold 50% of the seats.
Bookings can be made now on matchdays in the Megacontainer or online via the Club Shop https://www.dhfcshop.co.uk/product-category/away-coaches/
We are sorry, but we cannot accept reservations via any other channels. We're not trying to be difficult, but we simply don't have the man hours available to be continually checking Urban, Facebook, Instagram and Twitter for coach signups and it's too easy for one to slip through the net. It's one thing posting information on many different forums, but quite another to be continually checking them for responses! We hope you will understand.
When you book, we will ask for your contact details so that we can get in touch in the (hopefully unlikely) event of cancellation.
If you have any questions or suggestions regarding coaches, please email info@dhst.org.uk, pop into the Megacontainer or speak to a member of the Trust board on matchdays.
We look forward to seeing you on the coaches and at Away games!

Up The Hamlet!
Alex Smith