Last week the Supporters' Trust launched this season's limited edition Dulwich Hamlet Rainbow scarf to celebrate LGBT History Month.
In addition to the scarves, we have on beanies, baseball and trucker caps, pin badges and rainbow scarves on sale.
The scarves, priced £10, sold very well at last weeks men's home win last week against Chelmsford City and tomorrow see's them being launched at tomorrow's women's 1st team fixture, when they take on Fulham FC at Champion Hill, kick-off 2pm.
This season profits from the sale of the scarf sale will be donated to two charities Football v Homophobia and AKT (Albert Kennedy Trust).
On Saturday, Brian Stokes, from Football v Homophobia was presented with a £600 donation from Trust Board members Michelle Chapman and Liam Ball, alongside Club President Jack Payne at half-time.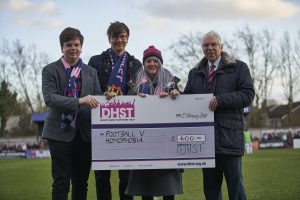 Tomorrow representatives from AKT will be in attendance as guests of the Trust, AKT was formed in Manchester in 1989 to offer support to LGBT+ young people facing homelessness or living in a hostile environment.
A limited number of the rainbow scarves will also be shortly be available via our online shop.
In addition to the the LGBT History month items above we are now stocking beanies, featuring the club crest, in youth sizes priced £8 and new adult beanies £10. The new adult beanies match our recently launched scarf, so why not buy the set for only £20.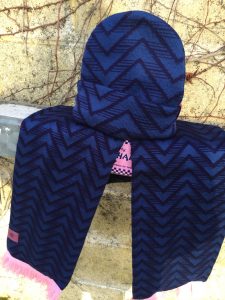 In addition to the new items, we are now fully stocked with hoodies and sweatshirts.
At all home fixtures, the club shop, run by Supporters' Trust volunteers, will open at the following times before kick-off: 13:30 women's and 14:00 men's fixtures. The shop will then re-open at HT and FT (please note that the shop does not open at FT at women team's fixtures).