After a year's absence, this Sunday we launch this year's limited edition rainbow scarf.
While the Dulwich Hamlet Women's team warm up for their cup game against Dartford FC at Champion Hill this Sunday, when 150 of our latest LGBTQ+ celebration scarf will be going on sale to supporters from our Mega-container shop.
Priced at £10, this is the fourth specially designed scarf, produced by the Trust, to celebrate LGBT+ History Month with all the profits being used to support LGBTQ+ initiatives and organisations.
February is LGBT+ History Month in the UK, with the whole month being dedicated not only to learning about this important history but also to raising awareness of issues facing the LGBTQ+ community as well as celebrating the diversity of the community!
2022 is extra special as this sees the 50th anniversary of the very first Pride March in the UK, which took place in London on 1 July 1972.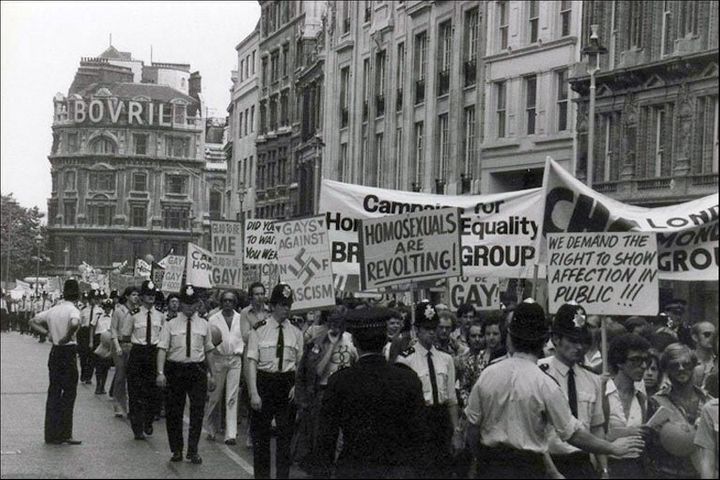 Football v Homophobia (FvH) will be very familiar to Hamlet fans, as DHST and the football club have been championing this initiative for many years. They will again benefit this year from the sale of the scarves, with the Trust donating 50% of the profits.
FvH was originally conceived and launched by the Justin Campaign in 2010 to raise awareness of homophobia, which was prevalent in both grassroots and professional football.
As well as running their own campaigning and initiatives, FvH recognises great work on LGBTQ+ inclusion happening across the game through their annual awards. This week it was announced that Dulwich Hamlet has been shortlisted under the non-league club category in year's FvH Awards.
The Trust will be ringfencing the remaining profits for use for future Trust and club LGBTQ+ initiatives.

Another 150 scarves will be on sale at the men's team home fixture on Saturday 19 February, when St Albans visit East Dulwich.
Please note: these scarves are exclusively available from the Mega-Container shop on match days and are not available online.