Mark Scoltock on 5th Nov 2018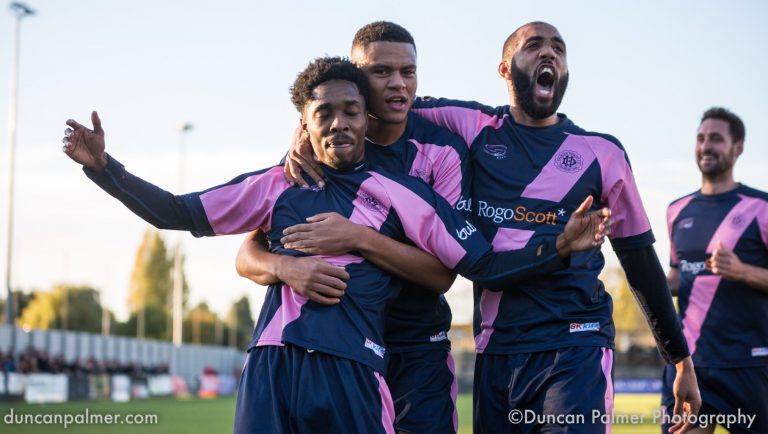 Whilst we are all counting down the days until we return to play matches at our home in East Dulwich, we still have three important home league games at Imperial Fields.
Today we welcome St Albans City to Imperial Fields for the first of those three National League South games. St Albans currently sit in the last play-off place in the league, so they should provide another tough challenge for Gavin and the team today.
After nine months in exile, the Football Club, with the support of the Trust, reached an agreement with Southwark Council and Meadow Residential that will allow the club to return to Champion Hill. Work on the playing surface is well under way and Football Club has been assessing what works are required to repair and clean up the stadium in preparation for the return of Gavin Rose's squad.
The club and the Trust have already been contacted by supporters offering their time to assist with preparing the stadium for our return. With our league game against Truro switched to Sunday, the club is seeking volunteers to assist with 'making ready' the ground on Saturday 10 November. As well as looking for supporters to assist with the many manual jobs that need doing, there is a requirement for trades people such as plumbers, electricians and painters.
Additionally, Saturday 17 November (in the morning before that afternoon's home game against Oxford City) and Sunday 18 November have been provisionally pencilled in should further tasks need completing. If you are able to assist in any way, please email your details to the Supporters' Trust including details of any relevant skills you might have (info@dhst.org.uk).
Whilst we have been away from East Dulwich we have still strived to continue the community work that makes this football club so special, but recently our focus has been on encouraging people to travel to Imperial Fields with events such as the recent successful family day. At Imperial Fields, the club has simply not seen the 2,000 + crowds we used to enjoy so its main revenue stream has been dramatically reduced.
Moving back to Champion Hill does not mean that all our troubles are behind us but it does mean that we have a great opportunity to get back to what makes this club unique and to all play our part in securing its long-term future. Having the club back in East Dulwich is not only beneficial for our local community, it will also be welcomed by many local businesses. Since our displacement, in March of this year, many of these have missed out on match day trade. Our return should see a financial boost to the area.
Talking of local businesses, The East Dulwich Tavern will be holding another General Knowledge Quiz Night and Raffle in aid of The 12th Man this Thursday, 8th November 2018. Both the entry Fee and Raffle money will be donated to The 12th Man, Doors open at 7pm with the quiz due to commence at 8pm. Entry is £2.00 per person with a maximum of six people per team. In addition to prizes for the top teams on the night, there will also be a raffle.
Finally, with the game away at Truro City taking place on Sunday 11 November, we can confirm that the Trust will be running a supporters' coach to Torquay's ground, Plainmoor. Seats can be confirmed today and at this coming Tuesday's home game by visiting the Trust Mega-container shop with advance payment. Adult £30, Adult concession £25, Accompanied teen £20 and Child £15.
Enjoy the game
Mark (Scolly) Scoltock