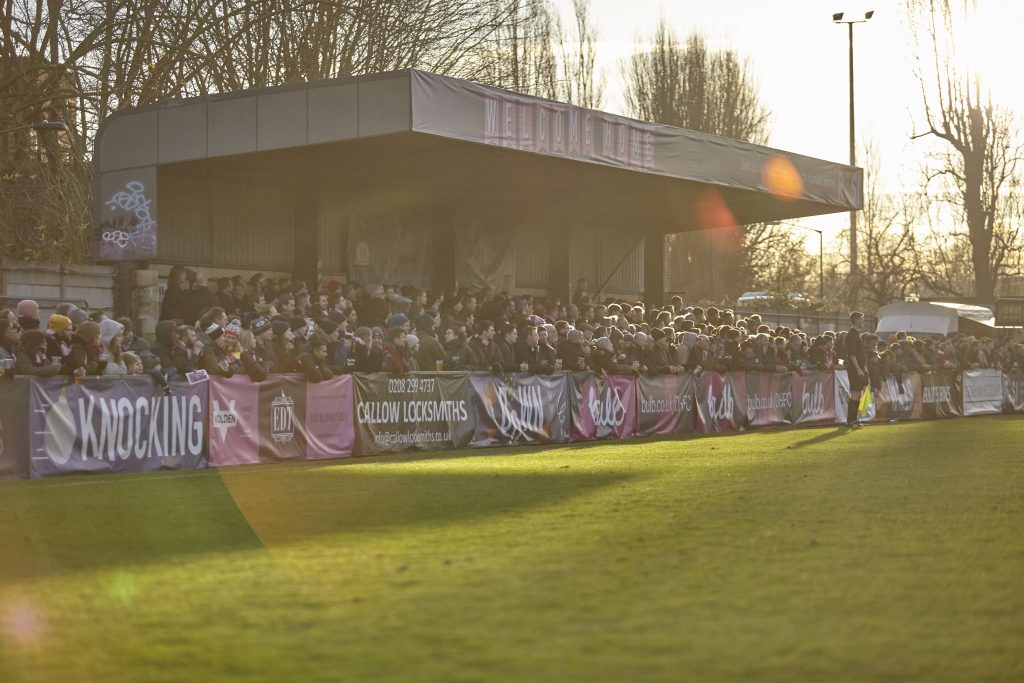 Welcome to today's game against Tonbridge Angels who sit only two points below Dulwich with a number of games in hand, so let's get behind the team today in this good old fashioned six pointer.
Thank you to everyone who attending our fundraiser quiz on Thursday and I hope you all had an enjoyable evening. The event raised money for this season's club charity partners Redthread and Football Beyond Borders and was brilliant hosted by Dulwich Hamlet comedy club's Alexandra Haddow. If you have not been to the comedy night at the club bar, then I would highly recommend it and the next night is tomorrow at 18:00 (comedy starts at 19:00). Tickets priced £8 or £5 for concessions and are available on the night.
Myself and fellow Board member Mel Hughes attended the Football Beyond Borders Annual Showcase event at Tottenham's new White Hart Lane stadium on Wednesday 12 April. What an amazing evening it was and it was great to see how much this great organisation has grown over the years, positively effecting more schoolchildren than ever before.
Following their victory in the Capital Senior Cup last weekend, against a strong Leyton Orient team the women's team now face Crystal Palace on Sunday 15 March at Champion Hill.
In front of a very vocal crowd of 222, Jo Gibson's one goal was enough to secure a one – nil victory and a place in the semi-final.
Last weekend we ran a supporters coach to Bath City to watch the league's second place team come out late winners three – two. Before the game, a number of the Trust Board meet with fellow Bath City Board members. Over recent years, the Trust has built up a great friendship with them and we often share ideas and the odd pint.
In May 2017 the club completed its transition into being a community ownership football club and have been giving us advice regarding our future fundraising as we seek to continue of percentage of ownership on Dulwich Hamlet, which currently sits at around 20%. Bath are also going through the planning process with the local Bath Council as they seek to redevelop their stadium starting with a new main stand. We wish them well with their future plans.
The last planned coach of the season will be to our last fixture of the season when we visit Concord Rangers on Canvey Island. More information regarding this will be published shortly, but in the meantime do please let us know if you would be interested in traveling with us for the game by either popping into the Mega-container shop or email info@dhst.or.uk.
Reaching the final few months of the season, we are already looking forward to the next Board election in summer 2020. As always, we are always keen to hear from anyone who may be interested in standing for Trust board. If you are interested, or maybe just want to get more involved by volunteering, do come and speak with us to find out what future opportunities there are in helping the Trust and football club.
Enjoy the game
Mark (Scolly) Scoltock