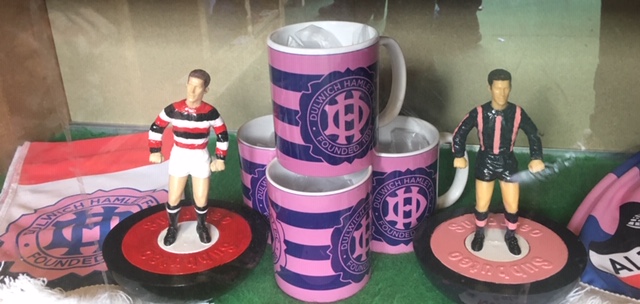 You must be eleven friends" said Sepp Herberger and "Nobody can separate good friends" sang Franz Beckenbauer.
But the covid-19 virus is currently putting a big damper on these good intentions. Players are not allowed to play, fans are not allowed to support their teams, officials are only busy behind the scenes.
Like Dulwich Hamlet, friends of Altona 93 don't see or meet each other at the moment, the most beautiful trivial thing in the world falls completely flat.
This is not to mention the financial problems that this interruption of the season brings with it. In order to show the great solidarity with the club and the team and the friendship among each other – and in order to let a little money flow into the club's empty coffers, a bunch of volunteers have started the campaign "Show your friendship to Altona 93".
On Saturday evening, to encourage donations, Altona 93 supporters hosted a live Dj stream from the bar at the Adolf-Jager Kampfbahn with money being raised by supporters' purchasing a virtual beer or two.
You can continue to donate by purchasing virtual match tickets, beer, sausage and fish rolls! Hopefully you can help too make sure, that Altona 93 gets through this crisis and that we can travel to Hamburg to see the team play again and have a great time with our German friends in the near future.
What are the donations being used for?
Donations will be distributed to different departments within the football club, but it will mainly be used to secure the budget for their mens team.
In addition to supporting the club, they will be passing part of the donations to the "Seebrücke Hamburg Initiative".
They hope that they can thank all donators personally in the nearer future and start a "real polonaise" with all at the Adolf-Jäger-Kampfbahn. At the moment none of us know when this will happen, but be sure, we will inform you as soon as possible.