upporters' Trust raise £2,000 for the 12th Man Scheme and new retro shirt design released
Happy New Year and we hope you all had a happy holiday.
The new year started well with a resounding 4-0 victory against Kingstonian and a healthy attendance. Let's hope this good form continues against Folkestone Invicta at Champion Hill tomorrow.
Before the Christmas break, the Club's annual Christmas party, organised by DHST, took place in the bar following the match against Brightlingsea Regent. This was well attended and everyone appeared to have a great time. We're very grateful to the following for providing the musical entertainment: Committee member, Tom Cullen; supporter Louis Daly and Brixton Buzz founder and supporter, Mike Urban. We're also grateful to Club sponsors, Meat Liquor and Franco Manca who provided a fine selection of food. Finally, a big thank you to all the businesses and supporters who donated prizes for both the raffle and the auction that took place including some of our regular poster partners:
Club President – Jack Payne / Sally Miller / DHST Board / Flock and Herd / William Rose / Gavin Watson / DHFC Committee / Duncan Palmer Photography / Rob Graberek /The Honor Oak Handyman / DHFC Former Players Association / Four Pure Brewery / Porters Barbers
We're pleased to announce that the raffle and auction raised £1,603 and the Trust Board have agreed to top up that amount to £2,000 which will be transferred to the 12th man scheme. Given the current predicament the Club finds itself in we're sure this will help the Club to continue to pay the players and management.
We would also like to extend our thanks to all our fans, whether old or new, who have purchased merchandise over the recent period. Thirty percent of the merchandise profits goes directly back to the Club so the more you buy, the more money the club receives. Strong Christmas period sales have left our stocks a little depleted but don't worry, we've re-ordered many of the items that have run out. Our annual DHFC calendar has sold very well with less than 10 left in the shop so if you didn't get one for Christmas then you'll need to hurry!
As many of you will be aware, the Club celebrates its 125th anniversary this year and we've produced a few items commemorating this including badges, mugs and scarves that have helped to contribute to the Intercity 125 fund which is raising money to help get the first team to Hamburg in July. We've also been working on something unique which we guess will prove to be very popular with fans and is a fitting tribute to our former heroes from the 1920s and 30s in the form of a limited edition retro shirt.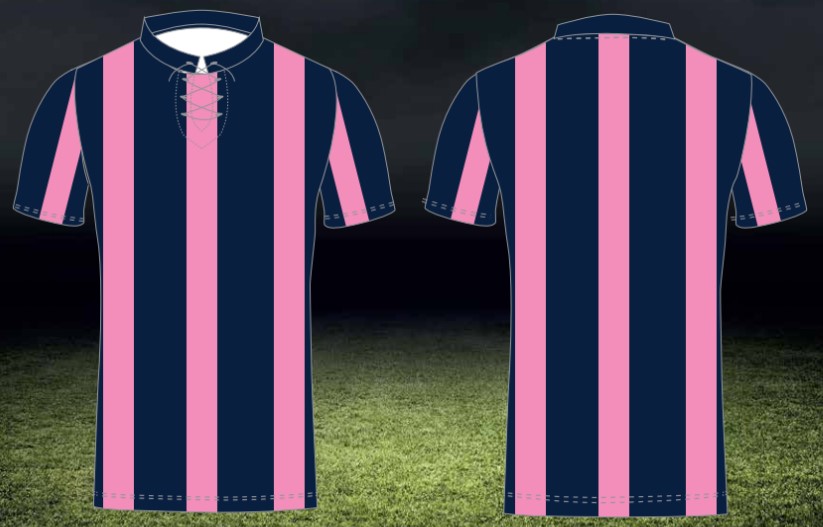 This is a cotton shirt which features a traditional lace-up collar. To get the shirt as close as possible to the original it will have a 'clean' look with no logos, club crest or shirt numbers. The shirt comes short-sleeved only and will be available to reserve at £40.00 each.
This is a limited run of shirts so we advise those looking to purchase one to reserve via email. No advance payment will be required. If you wish to reserve a shirt please send an email to merch@dhst.org.uk with the following information:
Full Name and required size.
Available sizes (chest size in inches)
34/36
38/40
42/44
46/48
50/52
Reservations will end on 14 January 2018 and we hope to receive delivery of the shirts in mid-February. We will notify by email all those who have reserved a shirt once delivery has been received.
Please note that the shirts will need to be paid for and collected from the mega-container following delivery. Unfortunately these will not be available to buy online and we won't be able to post. If you are unable to attend a home game to purchase you may wish to arrange for a friend or relative pay and collect on your behalf.