This seasons home and away shirts will be available to purchase this Sunday' when our Women's team commence their league campaign against Denham United, kick off 2pm. They will then next be on sale at the men's next home fixture on Sunday 12 September when Hungerford Town visit Champion Hill, with online sales commencing from Monday 13 September.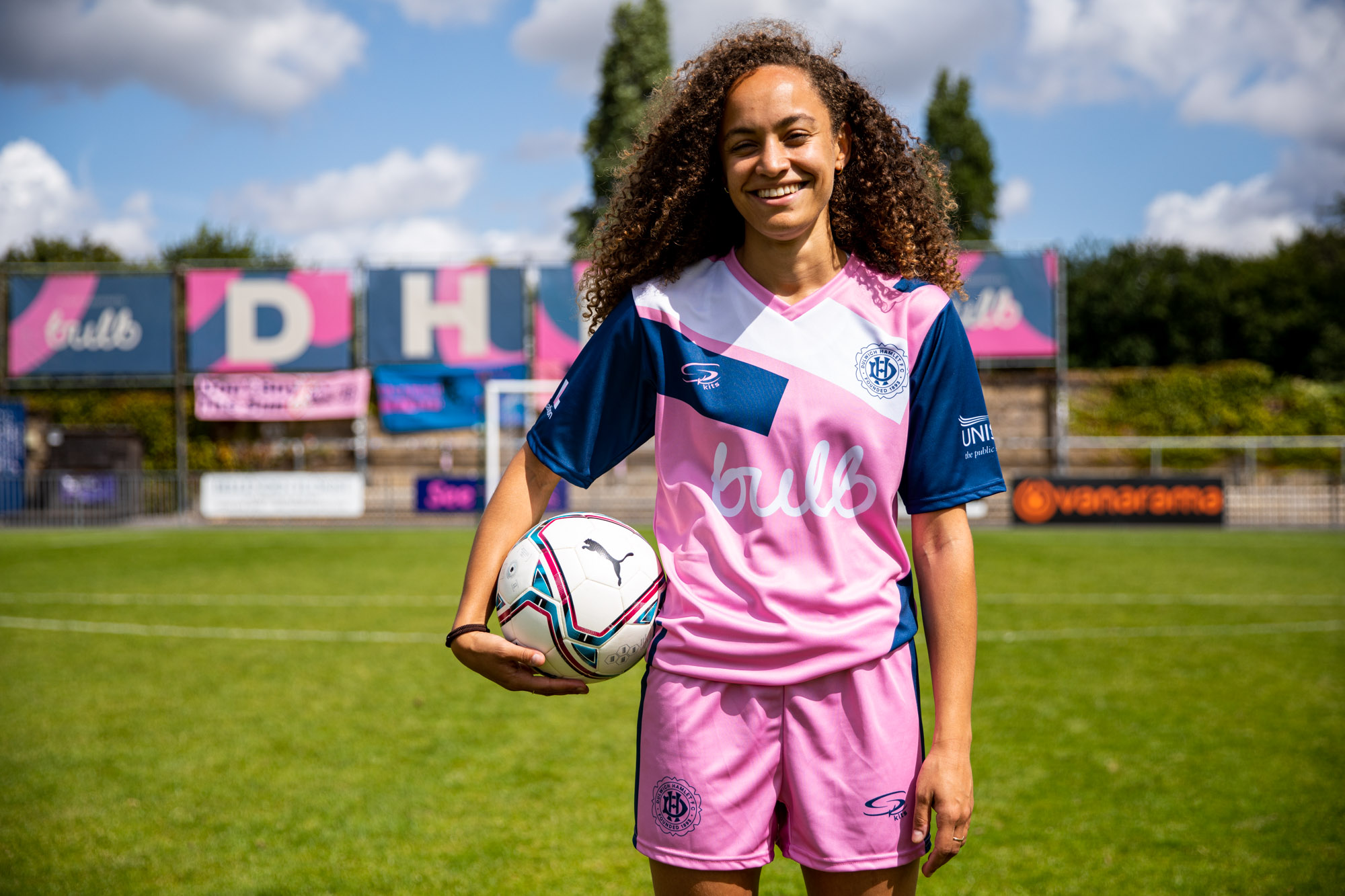 The Football Club sponsors will be present on the shirts alongside The Kail Foundation (the umbrella for Dulwich Hamlet's community work) logo which features on the right sleeve replacing the National League Vanarama emblem that appears on the men's team playing shirts.
We are pleased to say that shirt prices will again remain the same as previous seasons, priced at £25 (infant), £30 (youth) and £35 (adult). Both replicas are unisex fit and will be available in the following sizes:
Adult small to 3XL – £35
10 to 14 years – £30
3 to 6 months up to 7 -8 years – £25
Please note the sizing of the replica shirts is player / slim fit. This will be smaller sizing than the replicas of the previous two of seasons.