The Jacqui Forster Memorial Award, is an award that celebrates women who do great things for the supporter movement.
Jacqui worked for Supporters Direct (SD) one of the FSA's predecessors from 2003 until 2018, when she sadly passed away, following a long battle with cancer. SD was one of the forerunner organisations which eventually became the FSA.
Amongst this year's nominations was Mel Hughes, who has served on the Trust Board since July 2015 and is currently one of the Trust's two nominated Dulwich Hamlet Football Club Directors.
The supporting statement, submitted alongside Mel's nomination by DHST, can be found below.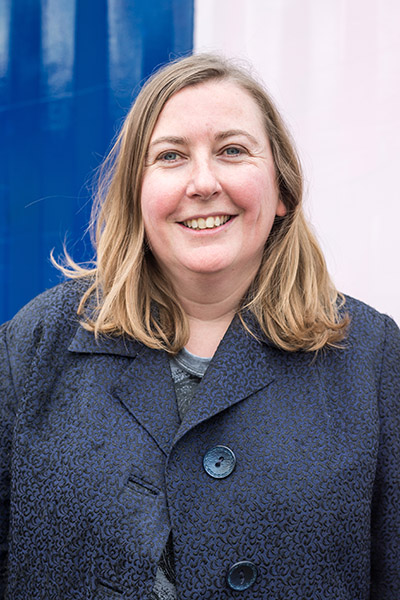 Mel Hughes
Supporting Statement
Mel was first elected to the Dulwich Hamlet Supporters' Trust Board (DHST) in July 2015, being re-elected in July 2018.
Her main role has been the management of the club's merchandise operation, which is run by DHST on behalf of the club. Mel's taken this from a single point of sale, a garden shed within the ground, to a 'Mega-container' store and online business that has a turn-over of around £100K per year. A percentage of the profits are passed directly onto the club.
Mel was quick to recognise the importance of offering good quality affordable products and works closely with suppliers and local designers to achieve this. She has undoubtedly created one of the best club shops in non-league football.
As well as this, Mel is a tireless campaigner. Working closely with Trust and Club colleagues on numerous events such as LGBT+ History month, International Women's Day alongside assisting local organisations and charities to hold collections or fundraise either on match days or Trust events.
March 2018 saw the owners of Champion Hill 'kick' the club out of the ground. Mel was a leading light in helping to organise the SaveDHFC campaign, which culminated in a rally and march attended by several thousand supporters and members of the local community. She was also a member of the group that attended the historic House of Commons debate on the future of Dulwich Hamlet which was part of this campaign.
In June 2019, the football club reintroduced a women's team, and its transition into the team we have today, with match day crowds of 400+, may not have happened so smoothly without Mel helping to organise their playing kit, training venues, coach bookings and generally being there to offer her support and assistance whenever the team needed it.
In recent years, DHST has invested heavily in the club with the current shareholding being just under 30%, much of the funding for this came from merchandise sales. This investment led to DHST being invited to hold two Director positions on the Club Board. The Trust Board recognised the work and commencement Mel has given by unanimously voting to appoint her as one of DHST's two club directors.
During the recent pandemic, Mel continued her volunteer work for the club on almost a full-time basis, often being called upon to run match day operations. She not only ensured that all Covid safety measures were adhered to but helped to organise match day volunteers.
In the summer of 2021, the club appointed Mel the role of General Manager. Despite now being in full-time employment at the club, Mel continues to volunteer her spare time continuing her work as both Trust Nominated Club Director and merchandise lead.
Dulwich Hamlet is recognised for its warm welcome to all and this cannot be more typified by the greeting all supporters' receive from Mel. Whatever the role, Mel is there connecting people, looking after them and making stuff happen.